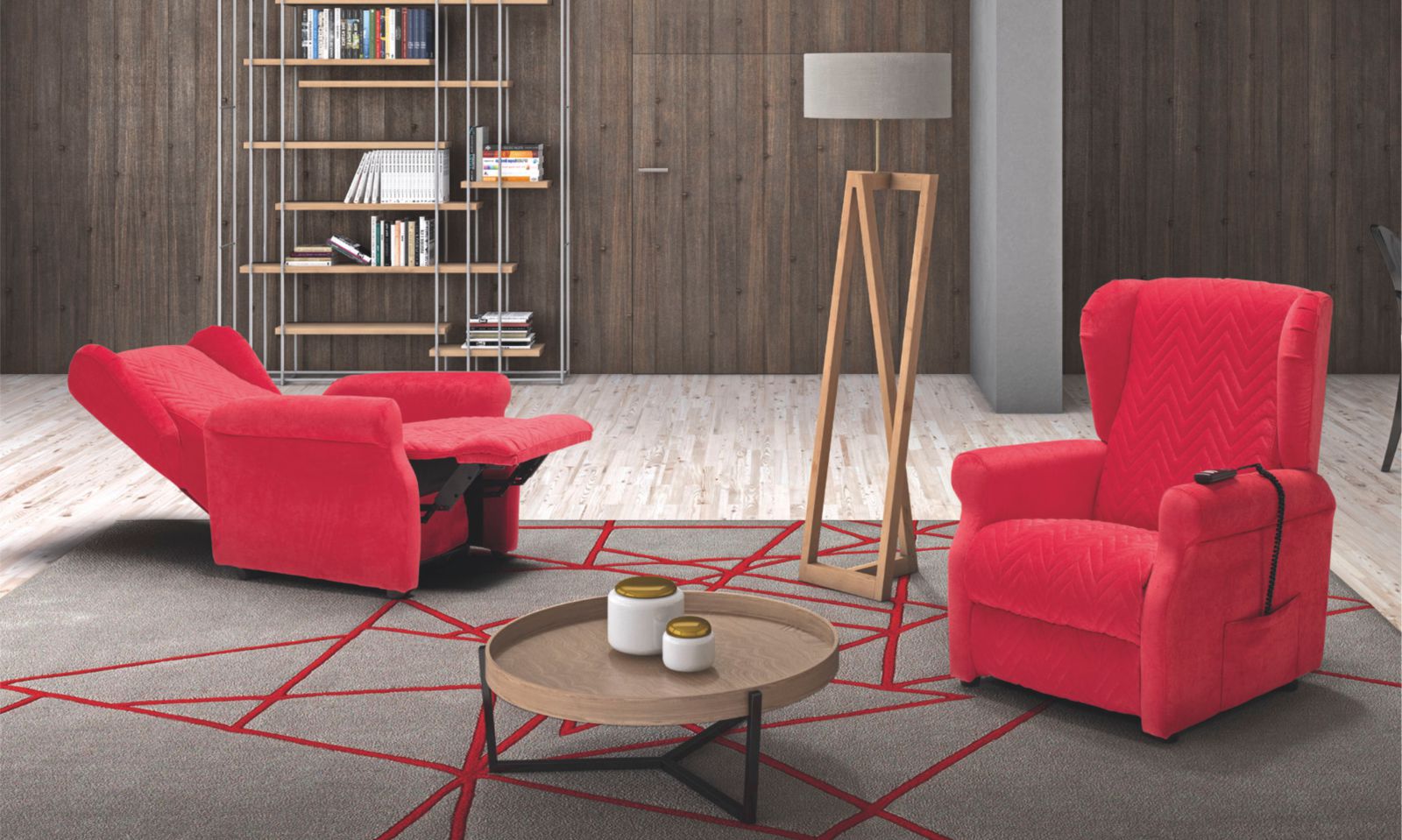 Bergé, the queen of relaxation armchairs
Among the Spazio Relax armchairs, the Bergé is a real icon: it is the classic chair with assisted lift, the most produced, the best-selling. It is certainly the electric recliner that cannot be missing and, at the same time, the most sought-after product by customers who seek relaxation as a medical requirement or for simple rest. It is, therefore, a seat that at the same time combines classic, sober and elegant lines with a high versatility of use.
La configurazione della poltrona Bergé, inoltre, supporti tutti i nostri optional e accessori oltre che numerose possibilità di personalizzazione, partendo dal rivestimento in pelle o in tessuto. La poltrona standard, ovvero la "compact", studiata negli ingombri e nel comfort, può diventare "special", per altezze fuori standard; o "extralarge", con meccaniche rinforzate in grado di sollevare fino a 250 kg su sedute più ampie.
La poltrona "compact" è disponibile nelle versioni "relax manuale", che permette di assumere la posizione relax ideale attraverso il movimento del poggiapiedi prima e dello schienale poi, e "lift relax" a 1 o a 2 motori, a seconda che il movimento di spalliera e pedaliera sia sincronizzato o indipendente l'uno dall'altro.
La poltrona Bergé, infine, si presta a un'ulteriore gamma di optional, nelle versioni "classic" e "special": il roller system, un pratico sistema di sollevamento della meccanica su quattro ruote indipendenti, azionato mediante una leva a pedale posta nella parte posteriore della poltrona,  che permette di trasportare facilmente la poltrona da una stanza all'altra; la batteria, che assicura l'utilizzo della poltrona anche lontano dalla presa di corrente; il kit vibro che, attraverso una piastra vibromassaggiante, massaggia su tutto il corpo, stimolando la decongestione della muscolatura e facilitando la circolazione sanguigna.
Solo sulla "classic", invece, è disponibile anche il kit termo, per un benefico effetto riscaldante nella seduta e nella zona lombare dello schienale. È importante ricordare, infine, che sia la classic che la special, sia la mini che la extralarge, sono poltrone certificate "Dispositivo medico sanitario" con detrazione fiscale del 19%.